Inspiring associates to seek personal and professional growth
Do your associates wonder they don't get what you want in their careers?
Are they tired of waiting for useful feedback?
Would they appreciate greater control over their future and careers?
Do they wonder why regular development discussions aren't taking place?
Are they uncertain whether they are meeting their manager's expectations?
Is it challenging for them to provide feedback to others at any level in the organization?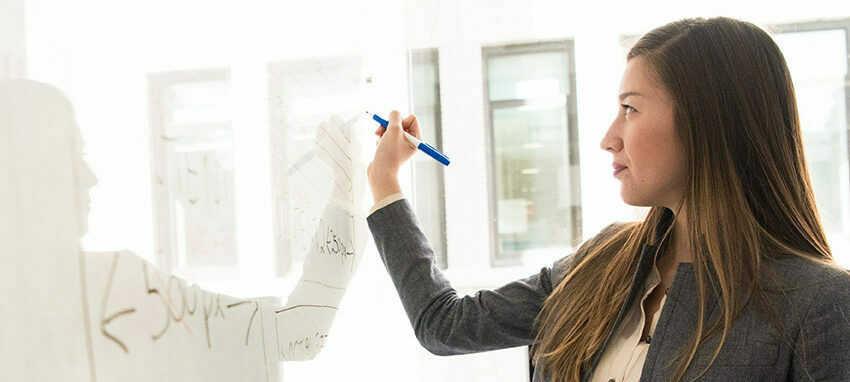 If you responded yes to any of the above, you would benefit from Owning Your Development!
If yours is like most organizations today, you are faced with the real challenge of continual change and the need to prepare associates and future leaders to continue to stretch, grow and fulfill their potential. You may be one of those leaders or associates, struggling to find the time or not certain about what methodology to use to focus on your own development. You want to grow, develop, and be successful and engaged in your work and career. Taking control of your personal and professional growth will provide you with a greater degree of satisfaction at work, continuous development, more clarity about your future, and greater effectiveness to achieve your goals as well as impact business results.
True, sustainable and meaningful growth can only occur when you are fully invested in your development. Personal and professional growth requires you to be fully aware of your goals, skills, values, triggers, strengths, and opportunities. This will happen when you are having meaningful conversations with your managers and peers about your goals and performance. Armed with this awareness, you can create effective and inspiring personal growth plans to enhance your capability, goal achievement and business success. The Own Your Development Program provides you with the motivation, tools, and resources to take charge of your own future!
After this program you will be better equipped to:
Take control of your career with a greater awareness of the why and how
Initiate conversations with others about your development
Seek feedback in a way that provides you with important information
Provide feedback and coaching to others around you, regardless of their role or level
Create and execute a Personal Growth Plan that has meaning and impact