Lead with Head, Heart &

Gut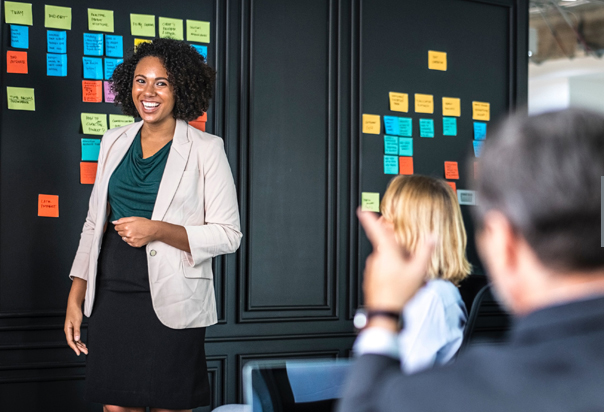 Access each to connect, inspire and grow
Do your leaders focus primarily on facts, missing opportunities to inspire?
Could they build stronger connections with their team members and colleagues?
Do they miss opportunities to leverage their emotions and intuition?
Could they be more vulnerable and courageous in their interactions with others?
If you answered yes to any of these questions, it's time for the
"Leading with Head, Heart & Gut" program
Each of us possesses these three centers of intelligence, yet most over rely on one or two. As a result, we miss vast wisdom we could leverage in the way we live, work and lead. The definition of Leadership is inspiring others to act, or create a change in behavior, in order to achieve a common goal. In order to do this effectively, it is important to appeal to others' mind, emotions, and intuition. By providing your leaders with a deep understanding of their tendencies, they will naturally become more attuned to their thoughts, emotions and intuition. This allows them to connect more deeply with those elements in others and better engage and inspire those they lead.
Leaders today are overwhelmed with meetings, deadlines and busy work. They have become accustomed to the reactive and mechanical habits that are so common in our society today. Many forget the importance of presence, connection, curiosity and vulnerability, choosing instead, to focus on more reactive and transactional issues. For the individual, it results in limited fulfillment, emotional connection and energy. For the organization, it results in lowered inspiration for critical business strategies and goals.
We blend our talent strategy expertise with a scientific approach, backed by organizational psychology and neuroscience. This, combined with the practical, hands on leadership experience each of our associates possesses, provides a powerful grounding to support the achievement of your organization's strategic priorities.
Upon completing this Program participants will:
Have greater emotional awareness for themselves and of others around them

Better understand the role of intuition, vulnerability and courage in leadership

Become more aware of the centers of intelligence, which they favor, and its impact

Learn their role in affecting behavior change and how to ignite greater commitment

Be more inspirational leaders with greater connection to others' emotion and intuition